Stock Will Be Back Soon
Summit Jewellery's online shop is temporarily closed, while we take a break and work on an inspired new collection. Sign up to the mailing list or follow on Instagram for updates and announcements.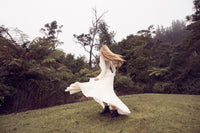 MADE WITH LOVE
Summit Jewellery design is inspired by clean lines, contrast, and one of a kind precious stones.
Each Summit Jewellery piece is designed and crafted using ethically sourced materials. 
Pick from our growing collection, or have us source the perfect stone to bring your dream piece to life.
Get Started
Bespoke Designs
Turn your ideas into a piece of jewellery that reflects your unique style and personality through our bespoke process.
Ethically Sourced Stones
Each stone is hand selected with care - not just for its beauty, but also its story. Below are just some of the beautiful stones in our collection that can be used in your bespoke design. Get in touch to see more and start designing.
Let's collaborate
Summit Jewellery brought my vision for my engagement ring to life better than I could have imagined! Brit worked with me collaboratively and used her creative flare to create an amazing and timeless piece that will stay with me forever.

Sally P.
I really struggle to find rings that fit me, and it was such a pleasure getting one to size from Summit Jewellery. Made perfectly, with care and speed!

Nikki S.
I had the absolute pleasure of working with Brit to create a necklace that I could keep my mother's rings on. Brit came up with a piece that is beyond anything I had imagined and was an absolute delight to work with.

Sonnie N.